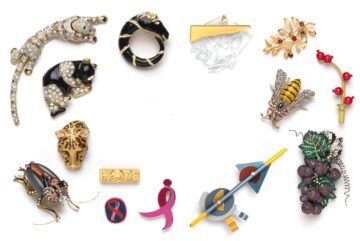 The Albright Collection
See the Pins
Pin Photography by John Bigelow Taylor and Dianne Dubler
The Albright collection consists of pins that Secretary Albright wore before, during, and after her years of public service. They include examples of fine art, but most are of the costume variety. Many are by anonymous designers and were selected for the signals they send and the spirit they convey.
Sometimes demure and understated, sometimes outlandish and outspoken, these pins were used as gentle implements of statecraft. The brooches soon became her diplomatic signature. Their stories and messages reflect the Secretary's sense of humor and her humanity, and are shared here as a visual educational tool of cultural diplomacy.
Explore the three pins that start the exhibit and set the stage for the whole collection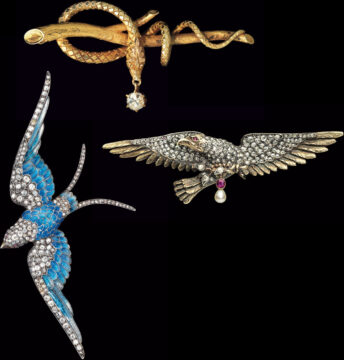 Learn more about Secretary Albright
Madeleine K. Albright served as America's ambassador to the United Nations (1993–1997) and then as the first woman to occupy the position of U.S. Secretary of State (1997–2001).
Explore